Ethnologue
Call Number: REF P371 .E83
ISBN: 155671159X
Key source for finding how languages are related to other languages. Catalogs all known living languages.
Online version
includes links to language resources.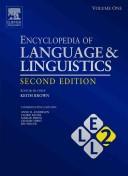 The Encyclopedia of Language and Linguistics
Call Number: REF P29 .E48 2006
Signed articles with bibliographies. Many are illustrated. Volume 10 contains a glossary and an index.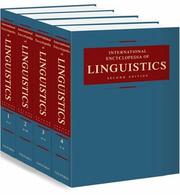 The International Encyclopedia of Linguistics
Call Number: REF P29 .I58 2003
Signed articles, cross-referenced, with bibliographies and some illustrations.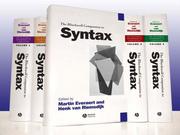 The Blackwell Companion to Syntax
Call Number: Ref P291 .B53 2006
ISBN: 1405114851
Comprehensive survey of the field of syntax as it has been studied for the last 40 years. Includes 77 case studies written up in detail by leading researchers in the field.
Finding Books and Articles
For books and articles from our library...
If you see results that are on or even close to your topic, click the "See All Results" link near the top of the result list and you'll find many more options for refining your search.

Search using just a few important words at a time for best results.
---
For books at other libraries...
---
For more refined searches for articles...
Writing Linguistics Papers