Skip to main content
It looks like you're using Internet Explorer 11 or older. This website works best with modern browsers such as the latest versions of Chrome, Firefox, Safari, and Edge. If you continue with this browser, you may see unexpected results.
April 1, 2020 is Census Day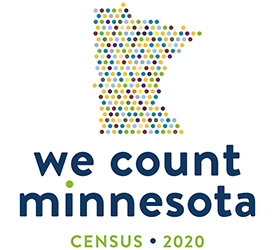 Every ten years, the U.S. Census Bureau works to count every person in the United States, including everyone living in Minnesota.
The resulting count will guide the distribution of billions of dollars to Minnesota's communities, determine political representation for the next decade, and provide data that shapes how Minnesota's policymakers and business leaders decide to invest public and private resources.
Learn more at : We Count. Minnesota.
Librarian
Research/IT Desk